The Fleet
Bar XH offered a diverse range of aircraft in our fleet.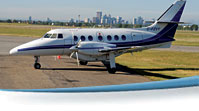 The Jetstream is the ultimate high volume charter aircraft. This very popular regional airliner offers a spacious, pressurized 19-passenger cabin with such amenities as stand-up headroom, onboard washroom, hot food galley, and optional air-hostess. With an impressive ability to lift large loads at an economical price, the Jetstream is the ideal medium range corporate shuttle.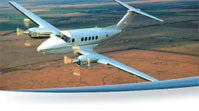 King Air 200 - This highly versatile charter aircraft is capable of operating from short airstrips with heavy loads over long distances. Powered by jet engines that turn propellers, this reliable and fast aircraft is capable of obtaining high altitudes in pressurized comfort. Our King Airs are equipped with many safety features including all weather instrument capability, weather radar, Satellite Global Positioning System (GPS).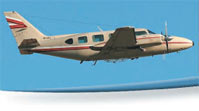 Chieftain - This twin piston engine aircraft is an economical work horse. The short airstrips in the north that cannot be accessed by turbo props or jets are serviced by this aircraft. Its versatility and economic operational cost make it ideal for low cost executive charters, crew changes and cargo operations.